3 Month Full-Time
Graphic Design, Web Design & Publishing
Gain skills to create professional marketing material, from logo design & brand identities to magazine layouts and ads. Master discipline and approach with branding techniques, visual balance & colour relationships. Learn to enhance the structure of your website towards user satisfaction and create template-based custom websites using industry premium software and current web standards.
Search Engine Optimisation
1 Year Course
Digital Communication Design
Study for a year and gain skills for a lifetime.
This course comprehensively prepares learners for multiple career opportunities in the digital design and communications industry. Learners are provided with hands-on instructor lead training, to allow them to master all forms of communication design for print, electronic and web-based media.
Up your game!
Learn Game Design and Animation at Keyline
Gain a competitive edge with Real-time 3D. Learn to create an original interactive gaming experience that stands out! This course is offered for both career seekers under our full time program as well as corporate clients with flexible part time training options.
5 Day
Graphic Design Essentials
A Unique learning Experience
Create
Communicate
Captivate
From inception, Keyline has established itself as Durban's premiere graphic design training facility, where style, environment, detail and sophistication merge to deliver an unparalleled learning experience. Through years of experience, we position our courses to deliver evolutionary digital training to businesses and career seekers alike.
Graphic Design Courses in Durban
Learn at Durban's bespoke Design Training Facility
The key to successful implementation of digital design technologies lies in the quality of hands-on training.
Industry Commitment
Keyline is actively involved in empowering the media community and industry in KZN, through sponsoring free workshops, launch events, and partnering events with Adobe in South Africa.
Proven Track Record
We have been providing consultancy services to the biggest advertising, design, print and manufacturing companies in Africa since 2003. This ensures our courses are on the ground with real world application.
Hands On Training
Our learners are provided with comprehensive hands-on, instructor led training, to allow them to fulfil industry relevant software skill requirements.
Accreditation
Keyline Graphics is an Adobe Authorised and MictSETA accredited Training Centre. After completing a course, you will receive a Keyline certificate and a locally and internationally recognised certificate of completion from Adobe.
World-Class Facilities
We are centrally located in Durban (Morningside), Ballito, and Johannesburg. Our training centres provide a premium learning environment that's focused, cutting edge and inspirational.
Specialist Expertise
Our internationally certified instructors live and breathe graphics, design, print, web & video. As specialists in digital media training, our courses are exclusively focused on this.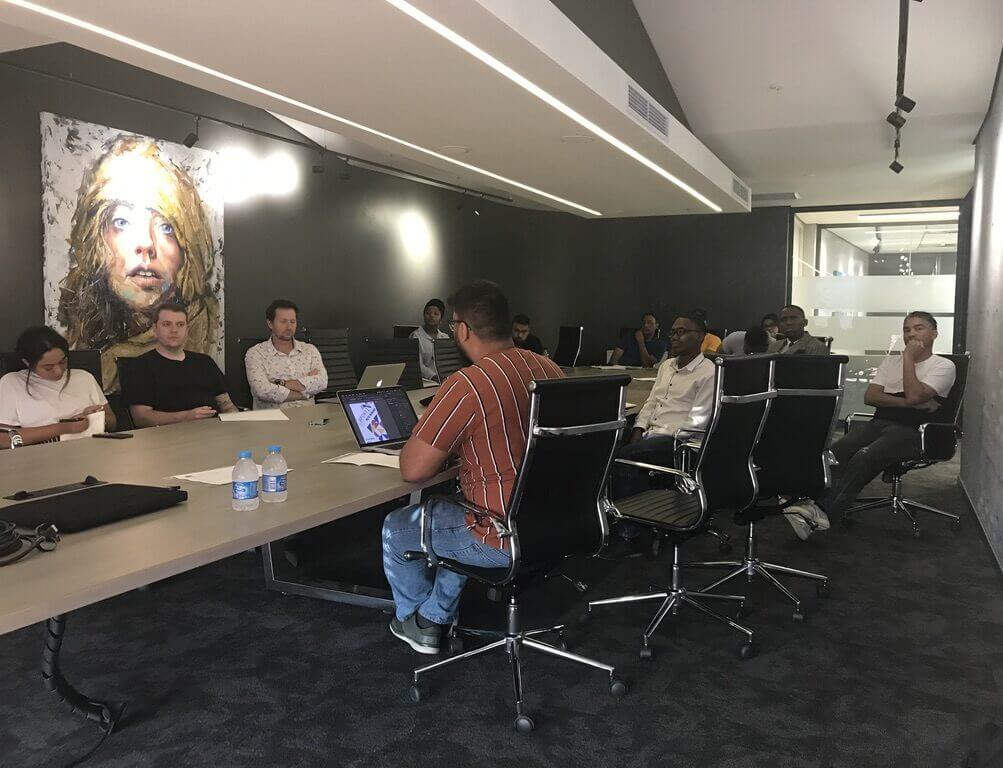 A continuous, symbiotic training and consultancy relationship with key industry players.
Our continually expanding course portfolio makes us the leading digital design corporate training institute in Durban. Bring the digital revolution to your organisation in a single integrated platform with the full design tool kit. Corporate training is run on demand to suit your times and schedule.